Scottish Labour considers case for devolving income tax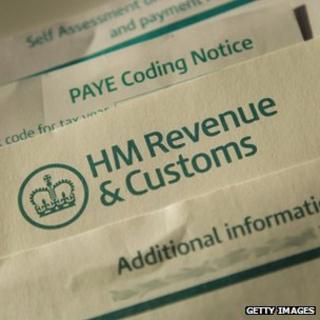 A commission set up by Scottish Labour said there was a "strong case for devolving income tax in full" to the Scottish Parliament.
However a report, to be debated at Labour's conference this weekend, said nothing should be done that threatened Scottish public service funding.
The report is from a commission set up by the Scottish Labour leader Johann Lamont.
It is Labour's attempt to have a new offer in place to counter independence.
Scotland's voters go to the polls on 18 September next year when they will be asked to say yes or no to independence.
Labour's commission, which includes MPs, MEPs, union members and academic advisers, said there was a case for devolving income tax but there are big caveats.
It will shun any plan if it looks like cutting Scotland's money or undermining the Barnett formula which settles budget changes.
That reflects concern among some Labour MPs that a full transfer of income tax is a step too far.
Its report, titled Powers for a purpose - strengthening devolution, Scottish Labour Devolution Commission Interim Report April 2013, said: "By any international standard, the Scottish Parliament has very wide spending powers, but by comparison narrow tax powers. Scope exists for greater devolution of taxation powers than is currently planned under the Scotland Act 2012. 'Full fiscal autonomy' however is no more than a thinly disguised version of independence, and no serious commentator proposes it as anything other than that.
"We have reviewed individual taxes, following the principle of subsidiarity, devolving powers over decision-making to the lowest practicable level.
"Income tax is clearly the best candidate for further devolution. It raises enough revenue to make a significant increase in the proportion of the Scottish Budget accounted for by the parliament's own resources."
The report backs the devolution of vehicle excise and air passenger duties - but warns that transferring control of corporation tax to Scotland might simply encourage company tax-dodging.
It says oil taxation is too volatile to devolve and wants welfare to remain handled by the UK as a whole.
The report backs a bigger role for local government - including control of Crown Estate shoreline revenues - and warns that the council tax freeze may be unsustainable in the long term.
The plans will now face further detailed scrutiny.
Prime Minister David Cameron has said he is open to looking at further devolution to Holyrood but only after a no vote in the Scottish government's independence referendum.