Worthy debate on issue that matters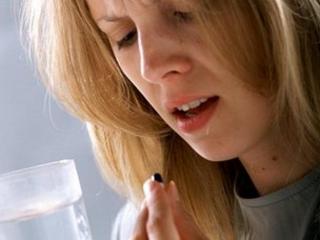 Excellent debate at Holyrood this afternoon anent a problem which is, quite literally, persistent and ever present - that of chronic pain, endured by some 700,000 Scots citizens.
(Incidentally, en passant, I was distressed to learn that the Church of Scotland has decided to expunge the splendid Scots word "anent" from their documents. A clanjamfrie of protest awaits.)
But back to the debate. The Health Secretary Alex Neil was well aware that he was being watched from the public gallery by campaigners who have demanded action to assist those suffering long-term, debilitating pain.
Indeed, he took care to name several of them, praising them individually and collectively. He was aware too that this group, these individuals are acutely alert to warm, futile words. Experience has taught them to beware benign institutional neglect.
The particular totem on this occasion was the pressure to provide residential care and intensive treatment for those few who require such assistance. At present, around twenty people every year make the journey from Scotland to Bath in England where residential support is available.
Would the Minister match that - and end the pain pilgrimage? He would - albeit with further consultation on options.
In a cleverly structured speech, Mr Neil stressed that one option was ruled out: that of further inaction, that of the status quo. There would be residential care in Scotland for those who required it.
Moments of humour
However, he would now consult on options for the best means of delivering this service: one centre in Scotland, more than one, a mobile service?
Handled ineptly, that might have sounded like yet more dithering, yet more delay. Handled well, as it was on this occasion, the focus was upon the core announcement: that a residential care service would be provided.
Of course, quite rightly, opposition MSPs stressed that they would take exceptional care to hold the minister to his core promise. Labour's Jackie Baillie welcomed the announcement - but warned against delay.
Perhaps the best contribution came from Jackson Carlaw of the Tories. He briefly recalled his own brush with medical pain (he was taken to hospital suffering from appendicitis.) Then he invited the chamber to consider the agony, the sapping onslaught of enduring pain for more than three months - the definition of a chronic disorder.
Mr Carlaw said that chronic pain was not "sexy" like some illnesses which attract media attention and charitable funding.
In the past, patients were perhaps shuffled from one specialist centre to another - without encountering the specialism they required. That of pain treatment.
The debate was thoughtful, consensual and well-weighted. But it was not without its moments of humour.
Again, Jackson Carlaw was to the fore. For MSPs, he said, the definition of pain was hearing the Presiding Officer open proceedings with the words: "Minister, you have 14 minutes."
Unworthy, Mr Carlaw, unworthy.