Scottish independence: Analysing the campaign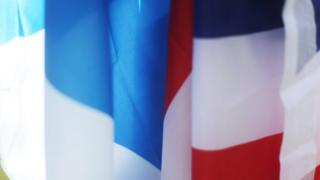 The thinking and the ideas behind the campaign for Scottish independence are being examined in a documentary on BBC Radio 4.
"Analysis" is looking at the ideology and the story-telling that has influenced the SNP on the road to the referendum.
It outlines how the case being made for independence is to protect the most popular elements of Britain's welfare state, as a protection against reform from Westminster.
The half-hour programme looks back at the key moments that shaped the SNP.
One of those was the rift that saw Alex Salmond and Kenny MacAskill expelled from the party for being part of a group within the SNP with a strongly socialist agenda.
It reflects the opportunities and challenges the party faced with the anti-poll tax campaign, the move to becoming pro-Europe, and the shift to support of devolution.
It hears contrasting views on whether the independence on offer is a radical vision or about playing it safe. And former leader Gordon Wilson is strongly critical of the lack of policy development within the SNP.
Underlying pressures
While he is a senior nationalist arguing that the SNP's involvement with devolution has sidetracked ministers, Nicola Sturgeon, the deputy first minister, argues that the commitment to achieving independence remains strong.
With contributions from academic experts and senior nationalist figures, it contrasts Scottish nationalism with the rise of "English nationalism" as it applies to the European Union.
One of the contributors, Professor Michael Keating of Aberdeen University, suggests the underlying pressures are now about the south-east of England going its own way rather than Scotland doing so.
Analysis is presented by Douglas Fraser, BBC Scotland's business and economy editor, and a former political editor of The Herald and Sunday Herald. The programme is broadcast on Monday 15 July at 20:30 on BBC Radio 4, and later available by free download from the Analysis web page.