Put your referendum questions to Stuart Braithwaite, Pauline McNeill and Jim Tough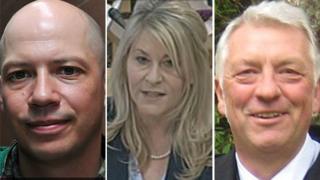 A rock band guitarist, a former MSP and the head of a group promoting Scottish culture will be under the studio spotlight to answer your independence referendum questions.
Stuart Braithwaite, who performs with Mogwai; Pauline McNeill, who was a Labour MSP for 12 years and a one time culture and arts spokeswoman for her party and Jim Tough, executive director of the Saltire Society, are the latest guests in a series of webcasts looking at issues surrounding Scotland's future.
They will be debating whether Scottish culture, arts and entertainment will flourish if voters say "yes" to independence.
Presenter Bill Whiteford will put your questions on the wide-ranging topic to the pair.
Do you think independence would have any impact on the creative industries? If you do, would it be positive or negative? What is Scottish culture and how might it change in the event of a yes vote? Is funding the key to improving the sector? Would independence encourage fresh funding?
If you have something to ask Stuart, Pauline and Jim, email newsonlinescotland@bbc.co.uk
Please put "Referendum questions" in the message field of your email.
Scotland's electorate will go to the polls on 18 September 2014.
Voters in the referendum will be asked the single yes/no question: "Should Scotland be an independent country?"
The interview will be published on BBC Scotland's politics website.