Cowdenbeath by-election: Conservatives select Dave Dempsey as candidate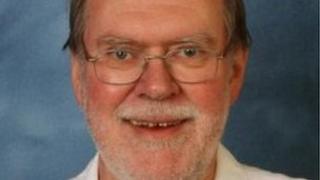 The Scottish Conservatives have selected Fife councillor Dave Dempsey to contest the Cowdenbeath by-election on 23 January.
The by-election for the Scottish Parliament is taking place due to the death of Labour MSP Helen Eadie.
Mr Dempsey - whose Fife Council ward takes in Inverkeithing, Dalgety Bay and Aberdour - was first elected as a councillor in 2007.
He said he would be addressing local issues "people really care about".
Mr Dempsey said: "I will be running an extremely positive campaign as the people in this constituency deserve an MSP who will fight their corner."
He highlighted the need to regenerate town centres and the threat to green spaces from endless development as issues he would address if elected.
Scottish Conservative leader Ruth Davidson said: "Dave is a great local champion who cares deeply about the people in this constituency."
Labour have selected Fife Council leader Alex Rowley as their candidate.
Other parties are close to naming their by-election candidates.
The Scottish National Party will hold their selection meeting on Sunday and the Liberal Democrats expect to announce their candidate within the next week.