Fall in racist incident figures in Scotland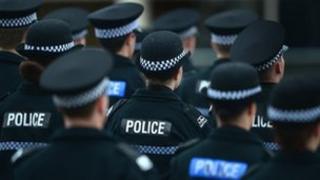 There has been a 14% fall in the number of racist incidents recorded by police in Scotland in 2012-13.
A report on Racist Incidents Statistics has been published by Scotland's Chief Statistician.
It shows 4,628 such incidents recorded in 2012-13, compared with 5,389 in the previous year.
The victims of the incidents were overwhelmingly male. White British people and those of Pakistani origin each made up 23% of the total.
The figures indicated that 36% of the victims were in the age group 26-35.
Of the former police areas, all but Strathclyde were able to provide a more detailed breakdown of the ethnic origin of those complaining about a racist incident.
In those areas, 19% were of Pakistani origin, 16% were recorded as "other white" and 13% were "white Scottish".
The category "white English" was recorded for 5% of victims.
Where the perpetrators were known, 37% were aged 20 or under.
Zero tolerance
Community Safety Minister Roseanna Cunningham welcomed the decrease, but added: "Racism is completely unacceptable and we cannot allow the actions of a minority to spoil this country's reputation as a warm, welcoming, tolerant nation where diversity is valued."
Lord Advocate Frank Mulholland QC said: "The decreasing trend generally is welcomed but I too would warn against complacency.
"It was interesting to note that many of the racist incidents recorded were committed in the street on a Friday and Saturday night. It is my view that many racially-motivated offences are linked to social disorder and this is a cause for concern for law enforcement.
"The Scottish prosecution service has a zero-tolerance approach for any hate crime and I would urge the public to continue to report all such offences to the police. They can have the confidence that crimes of racial hatred, bigotry and prejudice will be investigated carefully and sensitively and prosecuted robustly."