Scottish independence: Put your referendum questions to Annabel Goldie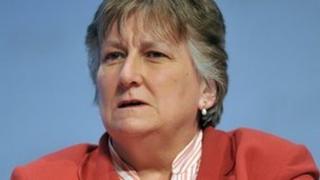 The latest in our independence referendum webcasts will see Baroness Annabel Goldie answering your referendum questions.
Ms Goldie was leader of the Scottish Conservative Party between 2005 and 2011 and continues to sit as an MSP for West of Scotland.
Presenter Bill Whiteford will put your questions to the politician on topics related to Scotland's future.
If you have something to ask Ms Goldie email newsonlinescotland@bbc.co.uk
Please put "Referendum questions" in the message field of your email.
Scotland's electorate will go to the polls on Thursday, 18 September, to vote in the independence referendum.
They will be asked the single yes/no question: "Should Scotland be an independent country?"
The interview with Ms Goldie will be published on BBC Scotland's news website.