Scottish independence: Inquiry into civil service role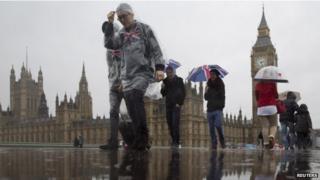 A committee of MPs has announced an inquiry into the impartiality of civil servants in Scotland, ahead of the independence referendum.
Westminster's Public Administration Select Committee (PASC) said it would look at the "challenges" they face in the run up to the 18 September vote.
The independence campaign has already seen concerns raised about the neutrality of senior civil servants.
The committee has asked for submissions by 4 April.
It will look at five key issues:
The dual obligations of civil servants in the Scottish government to their ministers and to the UK civil service as a whole.
Explore what "impartiality and objectivity" mean in practice for civil servants working on the referendum.
Examine how the civil service code will be enforced, and complaints of alleged breaches of the code examined.
Scrutinise the leadership of the civil service in relation to the referendum.
Consider what lessons the civil service can take from the referendum when planning for similar events in the future.
The inquiry came after the UK government's unusual decision to publish advice from the Treasury's top civil servant caused a row between the Holyrood and Westminster administrations.
Sir Nicholas MacPherson said a currency union with an independent Scotland would be "fraught with difficulty", which prompted Scottish Finance Secretary John Swinney to say the mandarin had "crossed the line" of civil service neutrality.
The Treasury said Sir Nicholas's advice was "completely impartial".
The issue of civil service impartiality has previously been raised in the Scottish Parliament when Labour, the Conservatives and the Liberal Democrats complained to the head of the UK civil service about Sir Peter Housden, the permanent secretary to the Scottish government in 2011,
Sir Peter was accused by the former Liberal Democrat leader, Tavish Scott, of "rapidly becoming the chief cheerleader" for independence.
The then head of the UK Civil Service, Sir Gus O'Donnell, said it was "right and proper" that civil servants should act to support their elected ministers, in this case the devolved Scottish government.