Scottish independence: Cross-border pension move welcomed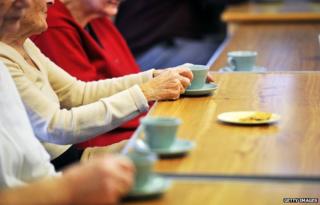 Campaigners for Scottish independence have welcomed moves to make it easier to operate cross-border pension plans.
Actuaries said expected changes to EU regulations could make it easier to run schemes in more than one member state.
Scottish Finance Secretary, John Swinney, welcomed the moves, saying they were "very helpful".
The UK government said a vote for independence in the 18 September referendum would make private pensions more expensive.
Paul Kelly of consultants Towers Watson told the BBC he believed the revised EU directive would abolish a costly requirement that defined-benefit plans be fully funded at all times.
Timing unclear
It is due to be published in the next few weeks, but it is unclear whether it would be in force in time for Scotland's putative independence date of March 2016, in the event of a referendum "Yes" vote.
Mr Kelly said most commentators expected the European Commission would make the move "to encourage cross border activity in pension funds".
He added: "In that context, moving away from this requirement for fully funded at all times is frankly what most people think will happen quite shortly."
Mr Kelly said the move could have big implications if Scotland voted for independence, saying: "We don't know the timing but in principle it does get rid of one of the issues."
Pension warning
Mr Swinney, said: "There is quite clearly a way that we can address the issue of pension provision in the light of Scotland becoming an independent country."
The development came on the day Chief Secretary to the Treasury Danny Alexander spoke at the National Association of Pension Funds, in Edinburgh.
He argued Scottish independence would drive up the costs of Scottish pensions for households and would mean "many companies would have no choice but to relocate their businesses, cutting jobs in Scotland and damaging our economy".