Scottish independence: Put your questions to Jeane Freeman and Jenny Marra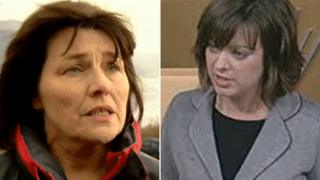 In the latest webcast ahead of the independence referendum, two women on opposite sides of the debate will be answering your questions.
Jeane Freeman, who is the founder of Women for Independence and Labour MSP Jenny Marra will be in the hot seat.
They will focus on the issue of what women might want from the referendum debate.
Polling has shown that women are less keen on voting yes for independence and Ms Freeman and Ms Marra will debate why that might be and whether it could change.
If you have something to ask the panel email newsonlinescotland@bbc.co.uk
Please put "Referendum questions" in the message field of your email.
People in Scotland will go to the polls on Thursday, 18 September, to vote in the independence referendum.
They will be asked the "Yes/No" question: "Should Scotland be an independent country?"
The interview with Ms Freeman and Ms Marra will be published on BBC Scotland's news website.