Scottish independence: Lawyer Mike Dailly apologises for Salmond Twitter abuse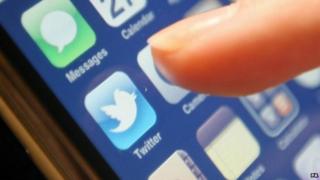 A prominent lawyer has apologised for an abusive tweet he sent to First Minister Alex Salmond.
Mike Dailly is the principal solicitor at Govan Law Centre and sits on the board of the Scottish Housing Regulator.
The abusive tweet was sent on Saturday evening and attracted criticism on the social media site.
The lawyer has now apologised "unreservedly" to the first minister, who has accepted his apology.
Mr Dailly is a prominent member of the "No" campaign in Scotland's independence referendum.
In his apology, he said: "I am involved in this independence debate and it means a lot to me.
"This time my passion ran away with me."
He added: "I would like to say that I have upset people and I would like to make an unreserved apology for any offence I have caused."
The Scottish Housing Regulator is an independent body which reports to the Scottish Parliament.
Mr Dailly has rejected calls to resign from the board, saying: "My work at the board of Scotland's Housing Regulator is important to me.
"But I also have to say I think, in the circumstances, it is not a resigning issue."
A spokesman for the Scottish government welcomed the apology, saying: "We are grateful for Mr Dailly's apology and view the matter as closed."