EX-CBI director to lead tax commission for Scottish Conservatives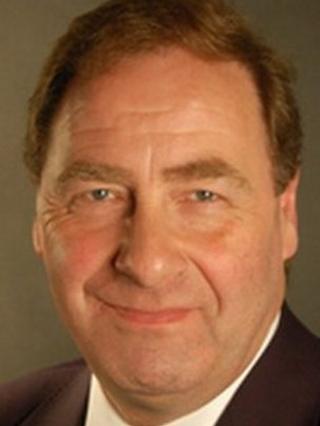 The former director of CBI Scotland, Iain McMillan, is to head up a new tax commission for the Scottish Conservatives.
He will chair a panel of experts who will look at how the Scottish Parliament can use new and existing powers to boost economic growth.
The commission is being set up by party leader Ruth Davidson who has said she wants to reduce personal taxation.
It will report back its findings before the Holyrood elections in 2016.
The Scottish Conservatives said the decision to establish the independent commission was made in response to proposals from both the Smith and Calman commissions which will see "extensive new taxation powers devolved to the Scottish Parliament".
The other panel members are business journalist Bill Jamieson, former Scottish Enterprise chief executive Jack Perry CBE, ex-chairman of Barr Construction Tony Rush, economist Dr Andrew Lilico and tax expert Rhona Irving.
They will be advised by public finance expert Prof Arthur Midwinter.
Ms Davidson said: "Huge new powers over taxation are coming to Holyrood and I want a clear plan for how those powers can be best used to encourage enterprise, fund public services and give taxpayers a fair break.
"The independent Commission for Competitive and Fair Taxation in Scotland brings together some of the best minds in Scottish public life to examine how we take forward these new tax powers.
"It will be completely independent from the Conservative party and they will have free rein to make recommendations as they wish."
The Tory leader said she wanted to find a way forward that makes Scotland "the most dynamic place to work and live in Europe".
"We have so much going for us already - a wonderful landscape, great people and a can-do society," she said.
"I want a young tech entrepreneur living in Bathgate, Brighton, Bologne or Bourbon look at Scotland and think - that's the place to be and stay."
'Rewarding economy'
Mr McMillan said he was delighted to be heading up the new commission.
He added: "It will be vital that the Scottish government and parliament get our future tax levels right in order to retain and attract entrepreneurial talent, build an entrepreneurial and wealthy Scotland while funding adequately our public services.
"If tax is too high, it could lead to the destruction of Scotland's economic proposition to ourselves and the outside world as an enterprising and rewarding economy.
"Too low, and the funding of our vital public services could be put at risk.
"I am looking forward to working with my commission colleagues and l hope very much that our work will serve as a useful contribution to this important debate."