Armed police chief and deputy suspended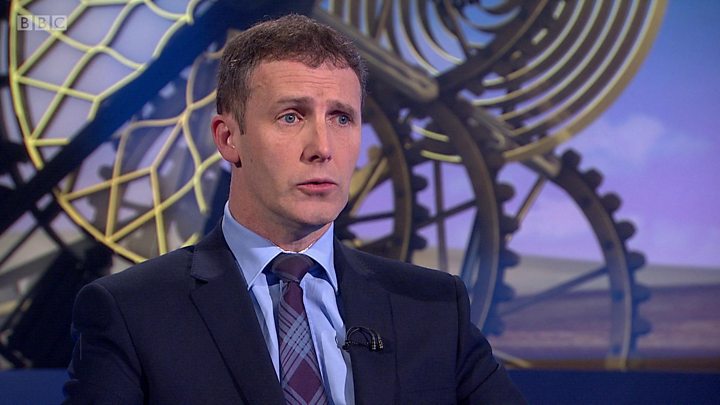 The head of armed policing and his deputy are understood to be among those suspended by Police Scotland amid allegations of criminal conduct and gross misconduct.
Assistant Chief Constable Bernard Higgins was suspended on Friday by the Scottish Police Authority.
It is understood Supt Kirk Kinnell and his deputy, Chief Inspector Bob Glass, are among the other officers under investigation.
One other officer has been suspended.
A further two have been placed on restricted duties.
Chief Inspector Glass was head of Strathclyde Police's armed response unit at the time of the 2007 terror attack on Glasgow Airport.
Justice Secretary Michael Matheson confirmed to BBC Scotland that two officers named in a Sunday Mail story, Supt Kinnell and Chief Inspector Glass, were under investigation.
'Firearms training'
He told the Sunday Politics Scotland programme: "I think at this stage it wouldn't be appropriate for me to start mentioning names of those particular officers.
"But the two which I know have been suggested are individuals who were involved in the investigation.
"As far as I am aware, they are two of those who are part of the complaint that has been received by the Pirc (the Police Investigations and Review Commissioner) that is being investigated by the Crown Office.
"The individuals involved in this are related to those involved in the firearms unit at Police Scotland in the training facility that we have at Jackton."
He added: "I don't want to get drawn into it (what the allegations relate to) too much because it is a live investigation being directed by the Crown. But, as far as I'm aware, it relates to issues of misconduct and gross misconduct.
"The exact detail of that is for the Crown to determine because it is now a live, potentially criminal, investigation.
"Like any investigation that could be criminal in nature, it is important that we recognise there is due process to be gone through here.
"And also for the individuals who have the complaints lodged against them, (it is important) that we allow that process to take its course."
'Counter-corruption unit'
The Police Investigations and Review Commissioner (Pirc) is also looking into allegations of misconduct against Chief Constable Phil Gormley, who is currently on "special leave".
That investigation is unrelated to inquiries into allegations that officers in the former counter-corruption unit abused their position when attempting to find the source of a journalist's information.
Both Mr Gormley and Mr Higgins have denied wrongdoing.
A Crown Office spokesman said: "We can confirm that the Crown Office and Procurator Fiscal Service (COPFS) has instructed the Police Investigations & Review Commissioner (PIRC) to undertake an investigation into allegations of a criminal nature against officers serving with the Police Service of Scotland.
"A report will be submitted to COPFS following the investigation by PIRC."
The Scottish Police Authority confirmed the suspensions on Friday after "a number of criminal and misconduct allegations were brought to the Authority's attention by the Police Investigations and Review Commissioner (PIRC)".
A spokesman for the SPA said on Sunday: "The Authority will not provide any further detail in relation to the allegations."
The Scottish Liberal Democrat leader, Willie Rennie said Michael Matheson needed to address the issue at Holyrood.
He said: "The justice secretary needs to make a statement to Parliament to set out how leadership of Police Scotland will be secured while the months of investigation take place into senior officers.
"The public and all ranks of the police service deserve to hear the means by which effective force management will be provided."
Mr Rennie said the SPA's new chairwoman Susan Deacon should also appear before MSPs.