Sanquhar pensioner charged £1,000 for grass cutting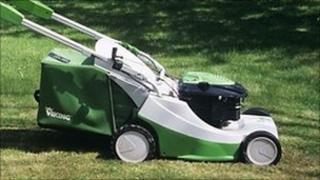 Police are trying to trace two men after it emerged a pensioner was charged £1,000 for cutting her grass.
The incident happened at a house in Howies Road, Sanquhar, in Dumfries and Galloway last month.
The 86-year-old paid the men to cut her grass and turf another area but only the first part of the work was carried out.
Anyone who has information about the men - who said they were from Ayrshire - should contact police.
The men called at the pensioner's house on 20 July offering to carry out gardening work.
Failed to return
They were asked to cut the grass and put turf down on another area of the garden.
The first part of the job was completed but once the men received payment they failed to return.
Dumfries and Galloway Constabulary said the two men were travelling in a white, flat-bed van.
One is described as being tall and about 20 to 30 years old while the other was slightly shorter and between 40 and 50 years of age.
Police have asked anyone who may have been approached by the men to do similar work in the area to contact them.
Trading standards officers are also working on the investigation.