Berwickshire head teacher's skirt comments probed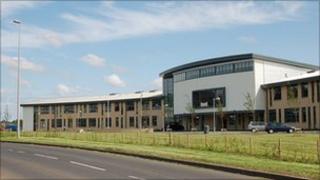 A headteacher is under investigation for warning female pupils to stop dressing "provocatively".
Robert Kelly is the rector of Berwickshire High School at Duns in the Scottish Borders.
He said girls were encouraging boys to have "inappropriate thoughts" by wearing short skirts to school.
It has prompted some parents to call for his resignation. Scottish Borders Council said it was investigating a complaint about the remarks.
Director of Education Glenn Rodger said he was "supportive of the headteacher and the school in their commitment to encourage pupils to wear school uniform as per our school dress code policy".
He said there would now be further discussion with staff, parents and pupils.