Jedburgh NHS health centre contract awarded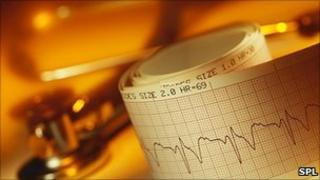 The contract for a £2.68m project to refurbish and extend a health centre in Jedburgh has been awarded by NHS Borders.
Border Construction Ltd will carry out the work to "substantially redevelop" the current site.
Work is due to start next month, with completion due in spring 2012.
The Jedburgh scheme is part of a £7m investment in sites across the region which will also see new or improved facilities in Lauder and Galashiels.
Mary Wilson, who chairs NHS Borders, said: "I am very pleased to see us progress our plans for Jedburgh Community Health Centre.
"The redevelopment of this health centre will mark an important step forward in improving health care for people in the Jedburgh area."
The construction director of Borders Construction, John Moore, said it was pleased to undertake such an "important project".
He said it would allow a "high proportion of the project value to remain in the Scottish Borders economy."
Dr Graham Cook, GP at the centre, said they were pleased redevelopment work would start soon.
"We hope that the expanded facilities will allow us to offer an increased range of services to the people of Jedburgh," he said.
During the construction period, many services will continue to operate from the health centre including GPs, nursing treatment, podiatry and physiotherapy.
However, some services will need to relocate temporarily.
NHS Borders said patients would be advised directly if services they used were affected.