'Face' of body in Canonbie woodland released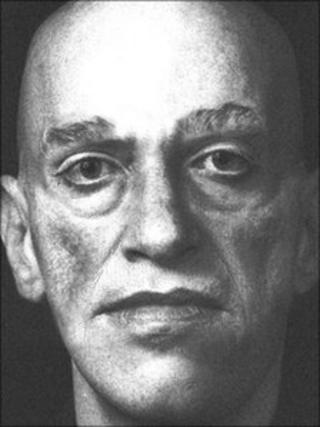 Police have issued a reconstructed image of a man whose body was found in woodland in Dumfries and Galloway.
The discovery was made at Burnside Plantation in Canonbie on 20 December.
It is understood the body had lain there since late November and identification has so far proved impossible.
Det Sgt Stephen Bell appealed for anyone who might recognise the man from the computer-generated image to contact police as soon as possible.
The man is described as between 40 and 60 years of age, about 5ft 8in tall and with a bald head.
He had slight grey stubble on his face and a small scar on his lower right abdomen
He also had six teeth missing with some evidence one tooth may have been extracted in the last six months.
The man was wearing an olive green safari-type hat, a tan-coloured cord-style jacket, black trousers, light coloured gloves and grey ankle boots.
A daily Italian newspaper was recovered near to the body but no forms of identification were found.