Patient detail system lands £4m investment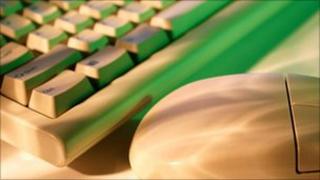 The Scottish government has announced a £4m investment in a single IT system for patient details.
Health secretary Nicola Sturgeon said it would make health care "quicker and safer" by saving staff time and making information more secure.
The investment involves the boards of NHS Lothian, NHS Fife, NHS Dumfries and Galloway and NHS Borders.
A similar system is already up and running in the NHS Greater Glasgow and Clyde area.
The four health boards have confirmed Northgate Managed Services as their preferred bidder to provide the service.
They will now finalise the business case to take the project forward.
The new system removes the need for clinical staff to log on to multiple IT systems for information.
Once completed, it will cover more than a quarter of the Scottish population.