Jedburgh 4,000-call nurse cleared to work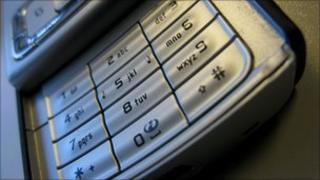 A Jedburgh nurse who made 4,000 phone calls over five months to a woman her husband was having an affair with has been allowed to continue working.
Ellen Poole, 51, works in the stroke ward at Borders General Hospital.
Between November 2006 and April 2007 she averaged 34 calls a day to the woman's mobile phone.
A Nursing and Midwifery Council hearing heard Ms Poole had shown remorse and ruled that she should be allowed to continue her career.
She told the committee in Edinburgh this week that her husband had been having an affair.
She said that the 4,091 calls, made between November 2006 and April 2007, were to the other woman's mobile but that she had been trying to contact her husband.
The hearing was also told of a previous spate of calls and convictions for breach of the peace.
Ms Poole was suspended from Borders General Hospital in 2008 and attended a disciplinary hearing at the hospital in January 2010, where an 18-month formal written warning was put on her record.
She returned to work in January this year.
Judith Worthington, who chaired the conduct committee, said: "The panel has considered this case very carefully and has decided in the particular circumstances it is appropriate to take no action."
She said it accepted the course of conduct was directly linked to a "particular and difficult health and domestic situation" in the context of the breakdown of a long-term relationship.