Dumfries and Galloway harbour repair funds net increase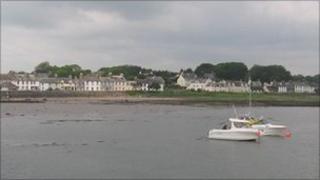 The budget for repairing local authority owned harbours in Dumfries and Galloway is being trebled.
In the next financial year some £345,000 will be put into upgrading the port facilities.
They include Garlieston, the Isle of Whithorn, Port William, Kirkcudbright and Stranraer, where work has already begun.
Council officials said the tidal defences at the sites were in urgent need of strengthening.
Infrastructure manager Bill Barker said that the timetable of upgrades had yet to be finalised.
"We're still working on the programme of work for this year but we are addressing one priority project which is strengthening the marina in Stranraer," he said.
"The wave heights that we experience in the harbour under certain conditions are greater than we had forecast.
"So we are strengthening the marina to protect the vessels that are moored there."