JM Barrie cricket clash for Peter Pan house in Dumfries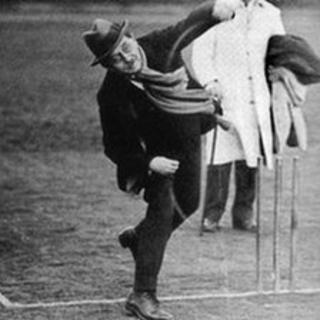 A celebrity cricket match is being arranged to raise funds to renovate a house which helped to inspire JM Barrie's story of Peter Pan.
The match will be hosted by Nunholm Cricket Club in Dumfries on 7 June.
Barrie was a keen cricketer and formed his own team of literary friends, called the Allahakbarries.
The match will be used to raise funds for the overhaul of Moat Brae house in Dumfries where Barrie played as a child growing up.
The building was bought for £1 in 2009 by a trust trying to create an "attraction of international significance".
A local housing association had previously drawn up plans for a residential development.
Now the Peter Pan Moat Brae Trust (PPMBT) has ambitious aims for the site, including creating a visitor centre, shop and a flat for respite care of sick children.
It hopes to raise further funds towards that goal by staging the cricket match this summer.