Castle Douglas immigrant case hotelier gives up licence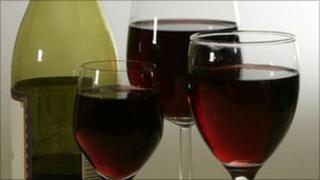 A hotelier who was jailed for housing illegal immigrants has voluntarily surrendered his drinks licence.
Helalul Islam, who runs the Merrick Hotel and Indian Restaurant in Castle Douglas, is serving a 16-month term for contravening the Immigration Act.
He was convicted of providing food, money and accommodation to foreign nationals staying illegally in the UK.
Chief Constable Patrick Shearer had asked the local licensing board to revoke his licence.
Mr Islam, who moved to Britain from Bangladesh about 30 years ago, is facing possible deportation after his conviction.
The illegal immigrants were found in the hotel during an inspection by the UK Border Agency.
As a result of his conviction, Mr Islam was due to be the subject of a hearing by members of the Stewartry Licensing Board.
They were being asked to remove his licence on the grounds of preventing crime and disorder and securing public safety.
Instead, he voluntarily surrendered the licence.