Dumfries and Galloway classroom assistant cuts on hold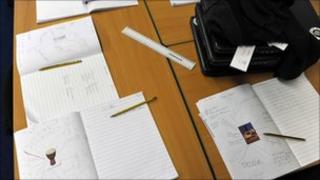 Plans to enforce a cut in classroom assistants' hours in Dumfries and Galloway have been put on hold.
A paper on the subject was withdrawn before it was due to be discussed by the council's education committee.
Labour councillors have welcomed the move but now want an apology about how the issue has been handled.
The council said the education director Colin Grant took "full responsibility" for a "misunderstanding" of the authority's procedures.
A spokesman said: "He intends to advise the political groups on the implications over the coming month."
Plans by the Conservative and Lib Dem administration to axe about 30 classroom assistant jobs to save £300,000 were shelved last month when the council set its budget.
However, revised proposals later re-emerged. The recommendation was to shuffle posts between schools and, if necessary, impose a cut in working hours.
But a report on the issue was withdrawn before it got to councillors for debate.
The opposition Labour group welcomed the move with leader, Cllr Ronnie Nicholson, accusing the council of trying to implement cuts through the backdoor.
He is now set to make a formal complaint about the handling of the matter.
He also wants Lib Dem councillor Sandra McDowall, who chairs the education committee, to issue a public apology to classroom assistants and parents.