Scottish Borders housing dispute settled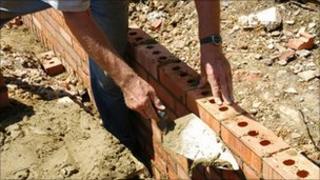 A legal "war of attrition" between a council and a housing association in the Borders has been settled with a £250,000 out of court payment.
Scottish Borders Housing Association initially lodged a £19m claim against Scottish Borders Council.
SBHA alleged it had overpaid the authority after paying £24m for about 7,000 council houses in 2003.
The council has agreed to make the out-of-court payment and the roles of each organisation have also been clarified.
In addition to the settlement, it has also cost the council about £320,000 in legal costs.
SBHA launched its action following the housing transfer in 2003.
It had claimed there were inaccuracies in the information supplied by the council to the independent valuer and professional consultants at that time.
The council's head of legal services Ian Wilkie said a turning point had come near the end of last year when retired architect Ray Licence was appointed chairman of SBHA and Julia Molloy became chief executive.
'Move forward'
An agreement has been officially signed following a series of meetings at SBHA's headquarters in Selkirk.
As well as the £250,000 cash sum, it also clarifies each organisation's responsibilities with the council maintaining 1,280 lighting columns on land transferred to SBHA while it will also adopt 35 car parks and numerous garage courts on SBHA land.
SBC leader David Parker said: "There was a consensus that it was in no-one's interests to continue with what basically had been a six-year war of attrition.
"We are delighted to put the legal negotiations over the housing stock transfer behind us."
Mr Licence added that the settlement would enable both organisations to "move forward and work together in the interests of their tenants and communities in which they live".