Army medic awarded bravery medal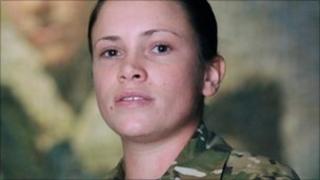 A Scots army medic, from Dalbeatie, has been awarded an MBE for bravery and dedication in Afghanistan.
Corporal Isobel Henderson, 24, treated wounded British troops and Afghans at a checkpoint in Helmand province which was under constant attack.
The latest military operational honours also included 19-year-old Scott Glendinning, from Gretna, who received the Queen's Commendation for Bravery.
He saved the life of a colleague who had lost both legs in an explosion.