Stoneykirk man, 89, targeted by thieves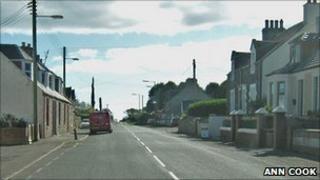 Police are hunting three men claiming to carry out work on drains after more than £5,000 was stolen from a pensioner's home near Stranraer.
The incident happened on Friday afternoon on Main Street in Stoneykirk.
The men, who claimed to work for a drainage firm, said they were doing work at the house but when they left the money was found to be missing.
Police have issued descriptions of two of the men involved, both of whom are said to have had Ayrshire accents.
The first man is thought to have been called David and was about 5ft 2in tall, of average build and in his 30s with light brown hair of "normal length".
The second man was about 5ft tall, of slight build and aged about 50 with grey hair.