Scottish Borders speed limit reductions bid agreed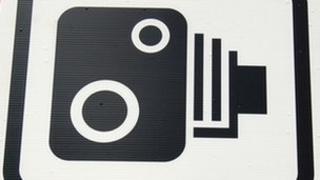 Speed limits could be reduced on two rural routes in the Scottish Borders in a bid to cut road accidents.
Councillors have agreed to consult on the changes to the A6088 from Carter Bar to Hawick and the Borders stretch of the A708 from Selkirk to Moffat.
Officials said the move to cut the limit from 60mph to 50mph could have "positive results" for road safety.
Councillors for the two areas involved had given a mixed response to the proposals.
Hawick councillors Zandra Elliot, Jock Houston and Stuart Marshall expressed "early support" for the A6088 scheme.
However, there had been some doubts expressed about the A708 plan.
Councillors Vicky Davidson and Carolyn Riddell-Carre, who initially welcomed the scheme, voiced concern about the environmental impact of the signs required.
The issue will now be taken out to consultation with the communities involved.