Police figures show Dumfries and Galloway crime fall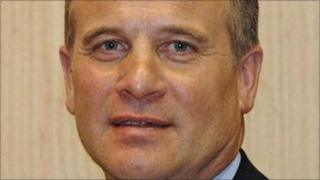 Crime in Dumfries and Galloway has fallen in the past 12 months, according to the latest police figures.
The area's chief constable, Patrick Shearer, said there were 736 fewer reported incidents last year, down 13% on the three-year average.
The number of people killed or injured on the roads also fell, but drug supply cases rose slightly.
Mr Shearer said the figures showed Dumfries and Galloway was one of the safest areas in the country to live.
'Financial challenges'
He said: "These figures come at a time when all forces across Scotland are under review in relation to the future structure of policing in Scotland.
"We have never worked harder, with our communities and with our partners, to deliver on our promise that 'we will provide a safe and secure environment for our communities'.
"We are fulfilling our promise and will continue to do to so within the confines of the challenging financial environment we all find ourselves in."
Five road fatalities were recorded in Dumfries and Galloway last year, compared with 10 in 2009/10.
The number of people injured on the roads fell from 517 to 461.
However cases involving supply of drugs were up by eight, compared with the three-year average of 295.
The force detection rate, which indicates the number of crimes cleared up overall, stood at 57%.