Ayr teenager avoids custody for knife attack on father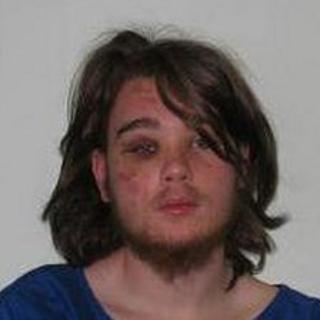 An Ayr teenager who repeatedly stabbed his father at a south of Scotland caravan park has avoided custody.
Callan Gardiner, 19, inflicted five wounds on his father's back and punctured his lungs at Southerness Holiday Village in July last year.
At the High Court in Edinburgh, Lord Bonomy said he could see "no useful purpose" in a custodial sentence.
He put Gardiner on probation for two years and ordered him to carry out 240 hours unpaid community work.
The judge told him: "You pled guilty to a very serious offence which would normally result in the imposition of a period of custody - and it could be a significant period of custody.
"However, you come before the court with an unblemished record with apparently none of the major social ills of drug addiction or alcohol problems.
"The incident was entirely domestic as far as I can tell and in my opinion was provoked by your father's conduct."
Lord Bonomy said that did not excuse the teenager's behaviour, although it might partly explain it.
"I can see no useful purpose in sending you into custody," he said.
"I don't think that it is the solution in your case."
He added that imposing detention on Gardiner would "simply cost the public a large amount of money for no good purpose".
The judge said he considered the support of probation would help the teenager in securing employment or education.
'Extremely disappointed'
Lord Bonomy told him he would order him to appear again in court in six months' time for a review of the probation order.
"I will be extremely disappointed when you appear here again if you have not secured a place in education, training or employment or as a substitute are engaged in charitable activity," he said.
First offender Gardiner, of Princes Court, Ayr, had earlier admitted assaulting his 42-year-old father, Paul, to his severe injury and to the danger of his life by repeatedly striking him with a knife at a caravan at Southerness Holiday Village on 31 July last year.
The court heard that the pair had been on a family holiday. They went for a drink but got into an argument when they returned to the caravan.
It then developed into a fight which culminated in Gardiner grabbing and knife and stabbing his father.