Dumfries and Galloway health post costs criticised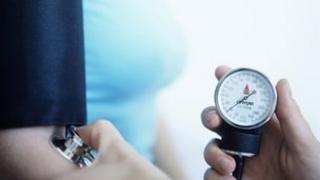 The appointment of a public health consultant to head a "wellbeing unit" in Dumfries and Galloway has been criticised by an NHS board member.
Alf Hannay is unhappy at the creation of the £80,000-a-year post to lead the new joint health and council service.
He said that at a time when the NHS was having to make efficiency savings the money should have gone elsewhere.
A health board statement said the post would help it continue its work to achieve and exceed government targets.
Mr Hannay said he would have preferred to see the funds spent on frontline health provision.
He added: "I am really unhappy when we have still to save £7m within our budget.
"They seem to be throwing money at this part of this organisation and the rest of us are having to save our 4%.
"I am not against the wellbeing unit but I certainly am against a post of that gravity being filled."
A statement for NHS Dumfries and Galloway said it was "extremely proud" of the work of its staff to "drive forward the public health agenda".
It added: "It was only this week that the organisation reported to be achieving and exceeding government-led health targets.
"That is why we fully support and commend the development of the new joint health and wellbeing unit.
"It sees NHS Dumfries and Galloway coming together with council colleagues as part of a shared resource."
It said that the appointment of the consultant had only been endorsed after "extensive consultation".
The health board also pointed out that the holder of the new post would be responsible for 11 staff in total.