Galashiels bar closed over underage drinking concerns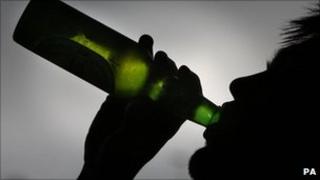 A Galashiels bar and restaurant has been closed for a month after having its licence suspended because of police concerns about underage drinking.
H2O in the town's Overhaugh Street will not be allowed to admit under 18s when it reopens in June.
Scottish Borders Licensing Board heard from police about a number of licence breaches involving underage drinkers.
The bar's manager, Paolo Crolla, has also had his personal licence suspended for six months.
Mr Crolla's solicitor had proposed to amend the operating plan for the premises to restrict birthday parties to over 18s only.
However, licensing board convener Gavin Logan said that was not sufficient.
"We can't accept that the proposal put forward was acceptable in the face of the issues we heard and the attitude which had been displayed by Mr Crolla regarding previous advice given by both the police and the licensing standards officer," he said.
"The board felt it 'was too little too late' and that we had to take action."