Dumfries and Galloway police force performance analysed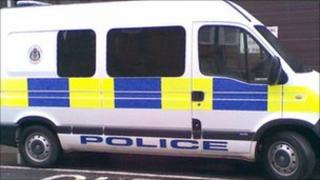 The performance of police in Dumfries and Galloway has been analysed with the official publication of the force's annual report.
The document - which shows an across-the-board drop in crime - has gone before a council committee.
The police performance report was presented to councillors by Chief Constable Pat Shearer.
The publication includes figures which reveal a 13% drop in crime when compared with the three-year average.
Most of the statistics had already been widely published, but have now been examined by police committee members.
All seven main categories of reported crime have decreased although a slight rise in drugs supply offences has been recorded.
The report also shows that the local constabulary solves almost two out of three crimes and enjoys a high public satisfaction rating.
The force said having strong links with local communities had been a key factor in helping to drive down crime.
A significant drop in the number of people killed or seriously injured on the region's roads has also been reported.