Canadian's Dumfriesshire grooming sentence appeal fails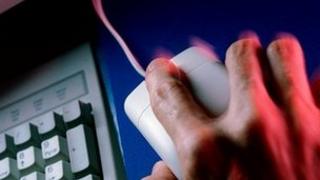 A Canadian who flew to Scotland to see an underage girl he contacted through the internet has lost an appeal against a 16-month jail term.
Serge Arseneault, 31, admitted meeting the girl in a Dumfriesshire village in April last year, intending to engage in unlawful sexual activity.
His lawyers argued that a sheriff had wrongly treated it as "a case of deliberate exploitation".
Lord Emslie, sitting with Lord Nimmo Smith, rejected the appeal.
Lawyers for the married father-of-three from Ontario told the Court of Criminal Appeal in Edinburgh that he should have been spared a prison sentence.
Defence counsel Shelagh McCall said Arseneault's case was "very unusual" in many respects.
She said he was initially led to believe that the girl was of age and that a parent knew of the contact between them.
She added that Arseneault had undertaken counselling by a psychiatrist who had concluded that before the incident he had not shown any deviant sexual interest in children.
Ms McCall also pointed out that he had served more than four months in prison and would require to register as a sex offender on his return to Canada.
However, Lord Emslie said the girl was known to be only 15 when Arseneault came to Scotland.
"He was twice her age and travelled thousands of miles to meet her in Scotland, inviting her to a hotel for possible sexual contact on the day of his arrival," the judge said.
"It is far from clear what would have happened that day had a third party not alerted police."
A passer-by had contacted officers because of suspicious behaviour.
Lord Emslie added: "This was an offence which involved substantial premeditation, planning, deceit and concealment.
"In the whole circumstances we are not persuaded the sheriff can be criticised for taking the view that a custodial sentence was the only appropriate disposal here."
He said they were also not persuaded that the length of the sentence imposed could be challenged as excessive.