Lockerbie Academy building targeted by metal raiders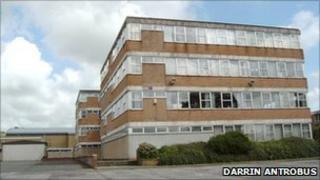 Police are investigating a break-in at a former school where scrap metal worth more than £10,000 was taken.
The incident happened at the old Lockerbie Academy building in Dumfries and Galloway some time between Friday and Monday.
Police said scrap copper and aluminium were taken in the raid.
A spokesman said a large vehicle was believed to have been used due to the weight and quantity of metal taken from the premises.
Anyone who saw anything suspicious in the area has been asked to contact police with information.
The high value of scrap metal - coupled with difficult economic conditions - has seen a surge in such crimes across the region.
In the past week alone, lead was ripped off residential properties in Annan; a works van containing scrap metal was stolen, emptied and then burnt out on the outskirt of Dumfries; and two aluminium sinks were taken from a house in Thornhill.