Peri-dent job loss fears taken to Holyrood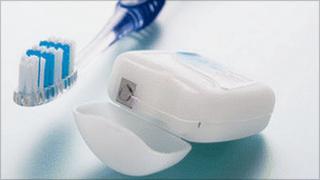 Fears over the fate of more than 100 workers at a dental floss manufacturers in the Borders are to be taken to the Scottish Parliament.
Borders MSP Christine Grahame hopes the situation at the Peri-dent plant near Galashiels will be debated on Thursday.
The company has announced plans to cease production at Tweedbank and move operations to Malaysia.
Ms Grahame has contacted Finance Secretary John Swinney to see what assistance can be offered to workers.
"Unfortunately this move has come as no surprise given the history of large multi-national firms, who don't have a firm footing within the local community," she said.
"John Swinney has been in touch with the company to try to see what can be done.
"Officials will be talking to the company on Friday to take the matter forward."
Peri-dent has said the Borders site has been loss-making for some time and that the "future outlook" suggested that situation would not change.
It has begun consultation with staff over its proposals to end production at the Scottish plant.
'Room for manoeuvre'
Scottish Borders Council leader David Parker said it would do everything possible to try to avoid job losses.
"SBC will try to engage with the company over the days ahead to see if there is anything we can do working with our colleagues in the enterprise network," he said.
"It is not good news but what we have to remember is it is a 90-day consultation period.
"Let's just see if that gives us any room for manoeuvre in trying to find some solution that may help things out."
However, he said any workers who did lose their posts would be provided support to try to find alternative employment.