Dumfries and Galloway neurology service strategy agreed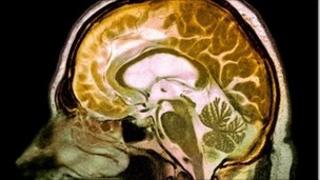 A strategy has been agreed to fill the gap left by the resignation of Dumfries and Galloway's only consultant neurologist late last year.
The loss led to a rise in waiting-time breaches for patients with conditions such as Parkinson's disease, epilepsy, MS and motor neurone disease.
Consultant cover will now be provided as part of a service with NHS Lothian.
The post holder will work three days a fortnight at Dumfries Infirmary and hold a weekly clinic via video link.
NHS chiefs said the departure of the consultant neurologist highlighted the frailties of a service led by a single specialist - given that Dumfries and Galloway Royal Infirmary is a considerable distance away from other key neurology services.
There was a marked rise in the number of patients waiting longer than the 12-week guarantee and costly locum cover had to be used.
The health authority admitted that recruiting another consultant to head up the department was unlikely and embarked on a review to identify a sustainable solution to maintain a local provision.
A strategy has now been endorsed which will see cover provided in conjunction with NHS Lothian.
The total cost of the provision - which runs to £121,000 - is being met by NHS Dumfries and Galloway.