Dumfries and Galloway right to buy freeze extension bid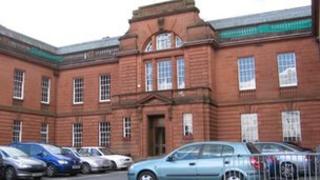 A sales freeze is set to be extended in a bid to protect social housing stocks in rural Dumfries and Galloway.
The move will prevent tenants from exercising their right to buy in areas where there is a chronic shortage of affordable rented homes.
According to the latest estimate, there is a shortfall of more than 1,700 affordable homes in the region.
Councillors are being advised to continue the freeze on right to buy for another five years.
Tenants in rural areas where there is a significant shortage of social housing have been prevented from exercising their right to buy for several years already.
However, of the 71 settlements in Dumfries and Galloway covered by the sales embargo, only five have seen any affordable housing development in recent years.
According to a report by the council's head of housing, John Lynch, there is no evidence to suggest that the situation will improve in the short to medium term.
As a result he is now recommending that the local authority extends the freeze for a further five years in all settlements classed as having "pressured area status".