Lochcarron of Scotland sold to South Korean firm E-Land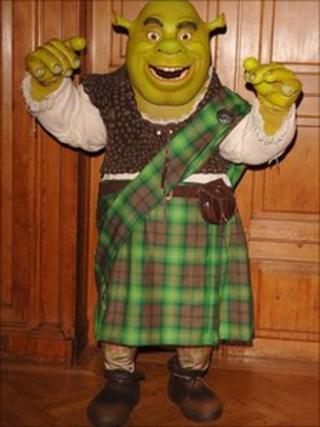 The owners of Scottish Borders knitwear firm Lochcarron of Scotland have announced its sale to South Korean retail company E-Land.
John Buchan Ltd said the deal would secure the company's presence as a manufacturing business in the Borders.
It said it would also "provide the support and expertise to further develop new and existing products".
Retiring Lochcarron chairman Alistair Buchan said the deal would secure the company's long-term future.
"I believe E-Land's established presence in the global marketplace will enable Lochcarron to continue to develop and prosper supported by such a major force in the world of prestigious textiles," he said.
Lochcarron of Scotland was established in 1947 and has its head office in Selkirk in the Borders.
It describes itself as "one of the most diversified textile companies in the world".
Four years ago it produced a special green tartan for the launch of the film Shrek the Third which it presented to the actor Mike Myers who provides the voice for the cinematic ogre.
The E-Land group is one of the biggest fashion and retail firms in South Korea.
It already owns another Borders knitwear outfit, Hawick-based Peter Scott.