Dumfries woman's 70-fold care cost rise criticised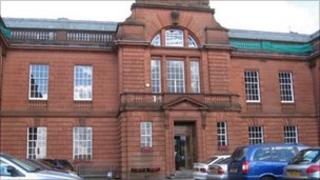 The case of a pensioner facing a 70-fold rise in her care bill has provoked criticism of Dumfries and Galloway Council's new charging policy.
The Tory-led authority scrapped a "maximum weekly fee" to help raise an extra £1.1m to offset funding cuts.
Lochar Labour councillor Jeff Leaver said one of his constituents had seen charges rise from £20-a-week to £1,400.
The pensioner has also been billed for more than £17,000 in payments backdated to April.
The removal of a maximum weekly charge means there is no limit on the amount people in non-residential care can be asked to pay for services such as cooking, cleaning, healthcare and social care.
However, the Labour group on the council said no thought was given to the impact it would have on the most vulnerable.
Mr Leaver said that in the case of his constituent it would mean her modest savings being exhausted within a few weeks, leaving the council to foot the bill anyway.
He said a detailed, in-depth, impact assessment showing just what these charges would mean to individual users should have been presented to the social services committee before agreeing the policy change.
He said there should have been a warning that some vulnerable users would be hit hard - and is now calling for a re-think.
The council's administration has so far failed to comment on the issue.