Dumfries and Galloway sex offences rise 'not a trend'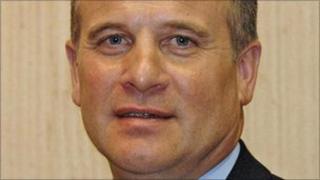 The chief constable of Dumfries and Galloway has said a rise in sex offences in the region is linked to historic cases against two suspects.
A total of 24 crimes of indecency have been recorded since April this year - up eight on the three-year average.
Chief Constable Pat Shearer said he was confident the figures did not signify an emerging trend.
He added they were for a short period of time and as such were subject to fluctuation.
"It is a blip in some ways," he said.
"We also have to be conscious that the performance report is just one quarter and it's the first quarter of the year therefore significant statistical variation is always seen in that first quarter.
"We had two cases that related to historical abuse which pushes the figures up.
"That is the reason for it, we are not seeing a massive trend in that respect and we will see it settle down again fortunately."