Funding approved for £6m Dumfries medical centre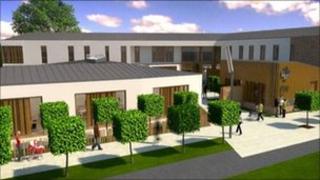 Funding for a £6m medical centre serving north west Dumfries has been approved by the Scottish government.
The facility which will be developed on Lochfield Road will house two GP practices.
It will also act as a new base for the area's drug and alcohol advisory services.
Construction work is scheduled to get under way this October, with the project earmarked for completion in Autumn 2012.
The government approved the full business case for the new medical centre and gave the green light for the project to proceed in a letter to NHS Dumfries and Galloway.
Health Secretary Nicola Sturgeon said: "I am pleased to say that over the next year £2.4m will be invested as part of a total funding package of £5.4m to support this project.
"The centre is set to be a real benefit to the area and patients will be able to access more vital services locally."
Chief executive of NHS Dumfries and Galloway, John Burns, said securing the financial backing for the project was a major achievement given the current pressure on public funding.
"This is excellent news for north west Dumfries and for all those involved in planning the new facility, which will provide state of the art, modern, and fit for purpose healthcare facilities, " he said.
"I commend the very detailed planning, patience and commitment of the project board members - it's been a complex process but one in which their combined efforts have paid off."