Caledonian Cheese Company fined over Loch Ryan rules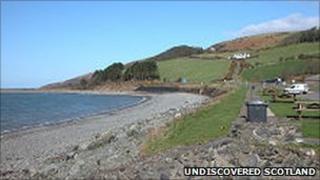 A cheese company has been fined £20,000 for failing to comply with pollution rules designed to protect a loch.
The Caledonian Cheese Company pleaded guilty at Stranraer Sheriff Court to failure to meet a permit condition designed to protect Loch Ryan.
The firm's pollution prevention and control permit had required it to complete work on an effluent treatment plant by the end of July 2010.
The restrictions were intended to protect species living in Loch Ryan.
The Scottish Environment Protection Agency (Sepa) sent two officers to inspect the company's site at Commerce Road, Stranraer, in September 2010.
They found that there was no effluent treatment plant in place, nor had any work on this started despite the original deadline of 31 December 2008 having been extended.
John Gorman, Sepa's investigating officer, said: "We set very strict limits in Caledonian Cheese Company Ltd's permit to protect the many species of marine plants and animals that live in Loch Ryan, and the effluent treatment plant was essential to ensure that effluent was treated to the correct level.
"Referring cases to the procurator fiscal is very much a last resort for us, but the Caledonian Cheese Company Ltd has failed to take any practical action at all, despite a prolonged period of our officers trying to work with them."