Theatre Royal in Dumfries is saved by new funding offer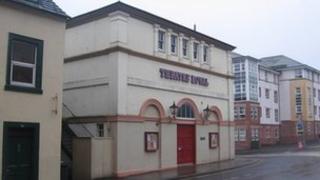 Scotland's oldest working theatre, the Theatre Royal in Dumfries, has been saved from closure.
A charitable trust has agreed in principle to make a substantial contribution towards work on the 18th century building.
The contribution by the Holywood Trust should bring it up to modern standards.
The theatre is owned by the Guild of Players, who have said that members will now be consulted about plans for the building.
They have also indicated that they want to hear from users of the theatre and other interested groups about the facilities and improvements they would like included in the refurbishment.
The Theatre Royal was built in 1792.