Selkirk-born footballer Bobby Johnstone inspires tartan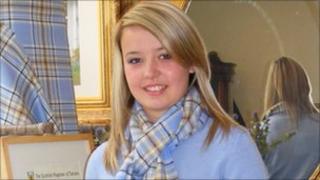 The birthplace of a Hibernian and Manchester City football legend has now become the birthplace for the official tartan for the English side.
City are the first club south of the Border to have their own tartan designed and registered.
It was inspired by City's connection with Selkirk-born Bobby Johnstone. Tartan goods are to be put on sale by the club in the next few weeks.
In the 1950s, Johnstone left Easter Road for Maine Road.
Bobby Johnstone died 10 years ago in Selkirk, but the connection has continued.
Manchester City's youth team played Selkirk in a match to celebrate the opening of the Bobby Johnstone pavilion at Yarrow Park.
Selkirk staged a Burns supper for City in Manchester with guests including a bemused City manager Roberto Mancini.
The tartan was designed and made in Selkirk.
Tartan designer Gerald Riley has said he is "delighted" with the response to his creation.