Castle Douglas newsagent jailed over obscene videos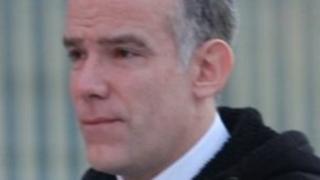 A newsagent who ran a mail order business distributing obscene videos and DVDs has been jailed for 11 months.
A sheriff told Ronald Smart, 42, of Abercromby Road, Castle Douglas, there was no alternative to a prison term.
He admitted distributing the material from Barry Smart newsagents on the town's King Street between February 2005 and November 2007.
Kirkcudbright Sheriff Court heard he committed the offence shortly after a previous sentence for a similar crime.
Smart admitted selling obscene videos and DVDs at an earlier hearing.
A not guilty plea was accepted to a charge of taking, permitting to be taken or making four indecent images of children.
Bill McVicar, representing Smart, argued that a custodial sentence would not be appropriate in this case and the public interest would be better served by imposing the maximum period of probation and a community penalty.
However, Sheriff Shirley Foran said he had shown disregard for both the law and his family and handed him a jail term.