Coldstream Football Club swearing ban put to test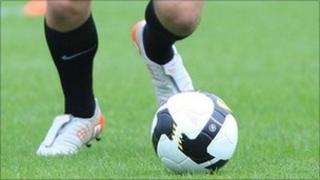 A Borders football team is to play its first home game since announcing a crackdown on swearing during matches.
East of Scotland League side Coldstream FC face Civil Service Strollers in a cup tie at Home Park.
The home club will ask the match referee to take strong action against any players or coaches using bad language during the clash.
Committee members will also supervise fans and anyone caught swearing could be asked to leave the ground.
Coldstream are also considering punishments such as warning letters or even banning offenders.
A club spokesman explained that they play their matches on a public park and residents in neighbouring properties had complained about the level of swearing.
He added that one neighbour had offered to donate £1,000 to the club if they were able to stamp out the problem.
The first match since the crackdown was unveiled kicks off at 19:15.