Jamie Battison information appeal in Eyemouth pubs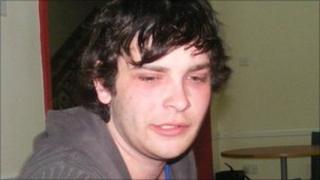 Police plan to take their appeal to try to trace a missing teenager across the pubs in a Borders town where he was last seen nearly a week ago.
They will hand out leaflets to the public in premises throughout Eyemouth on Saturday night.
Jamie Battison, 19, of Coldingham, was last seen in the Ship pub at about 00:30 on Sunday.
Police said concern was growing for his safety as he had failed to make contact with family or friends.
Lothian and Borders officers will be visiting pubs in Eyemouth town centre.
They will hand out leaflets appealing for information from members of the public who may have seen Mr Battison in the last seven days.
Appeal posters will also be placed in various businesses throughout Eyemouth and anyone who can assist officers with their investigation is asked to come forward.
Steps retraced
Mr Battison has been described as white, 6ft tall, of stocky build. He has dark brown, neck-length hair and a stubbly complexion.
He was last seen wearing dark blue jeans, a grey knitted hooded top with stars on the arms, a white beanie hat and black and white Nike skater-type shoes.
A police spokesman said: "It is now a week since Jamie went missing while on a night out and neither police, nor his family or friends have heard from him.
"Officers will attempt to retrace his steps on the night he went missing and will visit Eyemouth's local pubs to appeal for information that can assist us in tracing him.
"Anyone who believes they can assist with our inquiries is asked to contact police immediately.
"Similarly, we continue to urge Jamie to get in touch with relatives or with police and let us know he is safe and well."