Scottish Borders Council hall charge changes on hold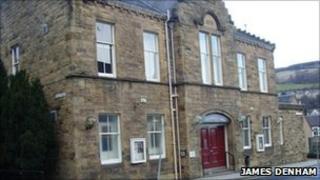 Councillors in the Scottish Borders have raised concerns over a decision to put changes to charges for council-owned halls on hold.
Council leader David Parker said more information on the financial implications was needed.
However, John Paton-Day, who chaired the working group which proposed the new costs, said he could not see what other options were available.
He warned community groups now faced a period of uncertainty.
The Leaderdale and Melrose councillor said he was both angry and disappointed that the scrutiny group's proposals were not agreed.
He only found out they were being put on hold when he attended the meeting of the council's executive this week.
Mr Parker told members he was unhappy there was only one way forward given - and that there was not enough detail in the projected costs to the authority.
The plans included some increases in the cost of hiring halls - with commercial organisations expected to pay more.
Community groups who block booked would have received a substantial discount.
Mr Paton-Day insisted extensive consultation - including surveys and face-to-face meetings - was carried out with those who hired the halls.
He said there must be a distinction between community groups and commercial users of the halls.
He added that with many local organisations making long-term bookings at this time, the delay left them in the dark over the charges they could expect to pay next year.