Annan racist abuse investigated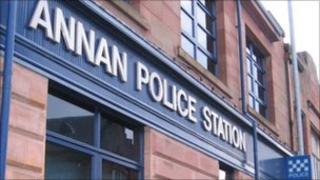 Police in Annan have appealed for witnesses after a man was subjected to a barrage of racist abuse.
The incident happened while he was walking on the town's Drummond Road on Tuesday afternoon.
Two men had walked past him and one of them then racially abused him "several times".
The man who shouted the abuse was about 18 to 20 years old, 5ft 10in tall, slim with short red hair and wore a white tracksuit. He had a Scottish accent.
He was accompanied by another man of about the same age, 6ft tall, with dark hair and of medium build.