Dumfries and Galloway social work safety fears raised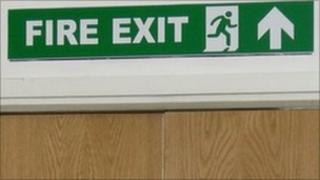 A series of health and safety failings has been uncovered during an audit of Dumfries and Galloway social services.
One of the key concerns is the department's failure to assess risks faced by staff in the line of duty.
The audit of social work was carried out by the council's health and safety team in the first three months of this year.
An action plan for improvement has now been produced to help tackle the issues raised.
A draft report outlining the findings has been published highlighting a catalogue of concerns.
Risk assessments for clients were found to be well documented but there was little evidence of any evaluation of the potential hazards faced by social workers in the course of their duties.
The health and safety study also found that plans for dealing with fire were inconsistent from office to office, and there were no contingencies set out for other emergencies.
Social work managers were, in some cases, said to be unaware of their responsibilities as a manager of an office building.
Written guidance
Staff also raised concern that they had not received adequate training in carrying out risk assessments.
Although safe working procedures were available, employees were largely unaware of the existence of any written guidance.
The findings of the audit - which will be considered by the council's social services committee - have been used to produce an action plan for improvement.
It includes a recommendation that job descriptions at all levels now include health and safety responsibilities.
A new health and safety plan is also being drawn up for social work, and the department is being asked to ensure that, once complete, the document is circulated to all staff.